Gun Cases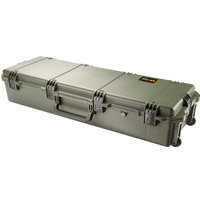 Watertight, Dustproof and Crushproof – Allcases Custom Gun Cases provide the ultimate protection for Rifles and Pistols in transit or storage.
These Hard, Molded Gun Cases come with Pick n Pluck or Solid Foam inserts that can be cut to fit your make/model, extra magazines and accessories. Allcases also provides custom gun case foam, ensuring that your gun case has the exact fit for your equipment.
Allcases gun case selection includes pistol cases, rifle cases, and military gun cases.