Pistol Cases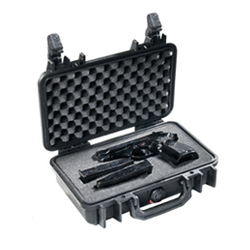 Allcases Pistol Cases provide watertight, dustproof and crushproof protection for your pistol and gun accessories. 
Hard Pelican Pistol Cases feature pistol case foam that can be cut to fit any pistol make/model. Each pistol case has padlockable hasps, ensuring that equipment is secured. Pistol cases are available for single or multiple devices.
Allcases offers a complete line of gun cases.
Product
Product Number
Internal Dimension
Pelican Storm 2950 Pistol Case

REIM2950F-pistol

29″L x 18″W x 10.5″H

View