Injection Molded (Pelican Storm)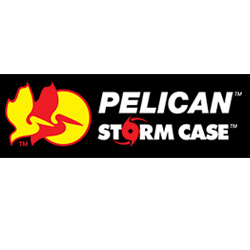 Allcases is a Leading Distributor of the entire Pelican and Pelican Storm product line, including a range of waterproof Storm Cases. Pelican Storm Cases are injection molded, which utilizes an injection molding machine and a mold to heat and form raw plastic material. 
Pelican Storm Cases are designed to survive even the harshest conditions, while keeping case contents unharmed.  Combined with Allcases custom options, case foam interiors, and our wide selection of Pelican and Storm Cases – we have the case to meet your exact requirements.