1/4″ Road Cases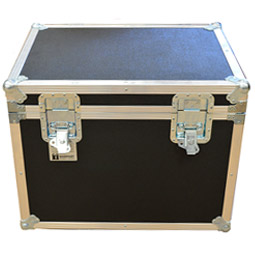 Allcases 1/4″ road cases are available stock or custom fabricated built to order. Each roadie case provides a rugged, yet flexible solution for transporting a wide range of equipment.
1/4" road cases feature recessed latches, zinc plated steel corners and spring loaded handles.  Roadie cases are fabricated using plastic laminate backed by 1/4″ Wood and are perfect for use as a sound equipment case. Custom foam inserts, wheels, accessories and configurations available.
To view other sizes and configurations, visit our Rampart Road Case section.
Product
Product Number
Internal Dimension
1/4″ Fabricated Road Case

REF14-302224

30.625″L x 22.625″W x 24.625″H

View