Pelican Air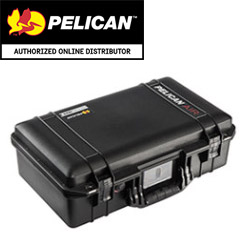 Pelican™ Air Cases are the lightest premium rugged-duty case available.  At up to 40% lighter than other polymer cases, Pelican™ Air Cases cut weight without compromising durability.
Pelican™ Air Cases are constructed of super-light proprietary HPX² polymer and feature automatic purge valve to keep water and dust out while balancing air pressure.
Free Ground Shipping on select Pelican Air Cases! (HI and AK excluded)*
See product page for availability.
Product
Product Number
Internal Dimension
Pelican Air 1615 Case

REPC1615

29.59″L x 15.50″W x 9.38″H

View