Soft-Sided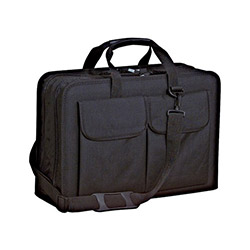 Allcases soft-sided tool cases are ideal for field service technicians everywhere.
These cases are a quality, durable tool case constructed of heavy-duty cordura nylon material – which is up to 14 times more durable than cotton, polyester, polypropylene and ordinary nylon commonly used by other suppliers of soft-sided cases for tools.
Nylon tool cases are part of our complete line of tool cases.
Product
Product Number
Internal Dimension
Platt 641ZT Machine/Copy Repair Field Service Case

REPL641ZT

18″L x 13″W x 3″H

View