Rackmount Cases by U Size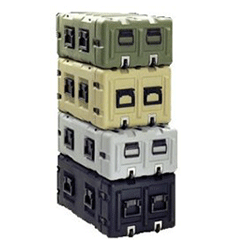 For the most delicate equipment to slightly more rugged electronics, Allcases has the right server racks for your shipping or transport needs. Our rack mount computer cases are available in a wide range of U sizes, and offer protection for sensitive equipment. For custom server rack applications, contact our in-house packaging engineers at (813) 891-1313.
Most rack mount computer cases are built to order, allowing for custom add-ons, and typically ship in 4 – 6 weeks. For a Quick-Ship Rackmount Case option, select from Pelican-Hardigg Blackbox Rackmount Cases.