Super-Size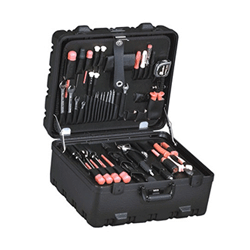 Allcases Heavy-Duty, Super-Size Pallet Tool cases are the ideal solution for both organizing and keeping tools protected in transit.
These large tool cases with pallets feature cast key locks, full-length piano hinge, stitched vinyl steel-core handle and combination lock. Platt Super-Size tool cases are available in a range of colors, with many options available.
These pallet tool cases are part of our complete line of hard tool cases.
Product
Product Number
Internal Dimension
Gray Platt Super-Size Tool Case – 359TG-SGSH

REPL359TG-SGSH

17.5″L x 14.875″W x 9″H

View