Heavy Duty Aerospace Cases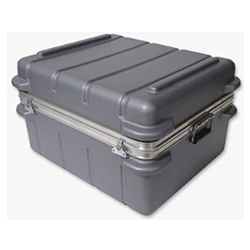 Bel-Air Heavy-Duty Aerospace Cases are designed to stand up to the rigors of the Aerospace Industry. These cases feature a durable plastic shell and robust hardware, protecting even the most sensitive items in transit.
Cases feature a rugged Aerospace case shell and heavy duty hardware.
Bel-Air Aerospace Cases are Made to Order (not Stock), allowing for Custom Sizing and Add-Ons. Typical ship time is 2-6 weeks.
Bel-Air Heavy Duty Aerospace Case (Custom)

View