Expo Transport Cases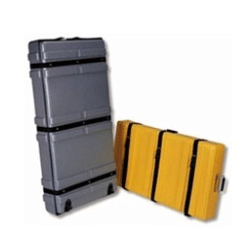 Bel-Air Expo Transport Cases are designed to safely ship items that do not fit in standard style cases. Ideal for shipping graphics, banners, displays and other trade show related items.
Bel-Air OLE cases feature an overlap lid that creates variable internal heights, nylon straps and buckles to secure lid to base and 3″ wheels with recessed housings.
Product
Product Number
Internal Dimension
Expo Case

REOLE6725

67″L x 25″W x 10″H

View