Tradeshow / Expo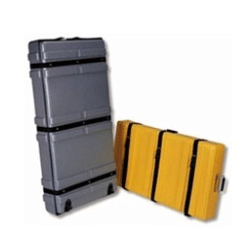 Allcases Expo cases are designed to ship and transport wider, thinner items such as graphics, trade show displays and other objects that don't fit into regular case styles.
These expo transport cases ensure that your products, equipment, gear, literature, audio/visual presentation equipment and displays arrive safely and operable.
The expo case is part of our complete line of trade show shipping cases.
Product
Product Number
Internal Dimension
Expo Case

REOLE6725

67″L x 25″W x 10″H

View