Sport Road Cases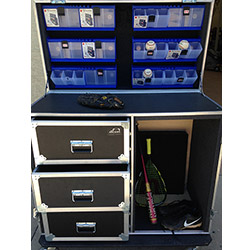 Whether you're a traveling secretary for an MLB team, an AAU coach in charge of a team's inventory or a traveling athlete getting ready for your next match, equipment is vital to an athlete's success.  Vital too is that equipment arriving at its destination safely and securely. 
Each sport road case is designed to meet your exact requirements, with a wide range of configurations and options available.
At Allcases, we have a road case for sports to meet any athletes needs.  Contact Allcases today for a quote. 
Custom Rampart Sport Road Cases

View