Custom Road Cases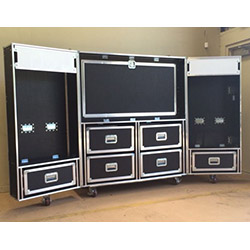 Allcases custom built road cases are made per order to customer's specific needs, meaning we are able to accommodate many quote requests.
Each custom built road case can be constructed from various material such as ABS laminate, T-Core reinforced plastic (for a great strength to weight ratio) and thickness (1/4" , 3/8" , 1/2" ). 
Sizes and Configurations are limitless. Contact Allcases today for a quote.