Air Tight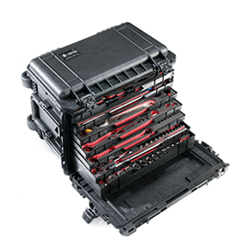 Rugged, air tight tool cases from our line of Pelican Cases. These waterproof tool cases offer a range of options for secure tool storage, organization and transit.
Waterproof tool cases are manufactured from high impact co-polymer resin and feature padlock loops and pressure relief valve. Air tight tool cases are chemical resistant and meet MIL-STD 4150H for stacking and drop test.
These cases are part of our complete line of hard tool cases.
Product
Product Number
Internal Dimension