K420 Boxes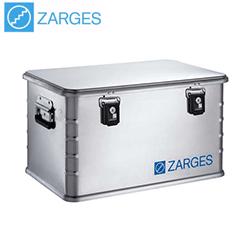 The Zarges K420 is an aluminum shipping case designed to hold tools or sensitive devices, servicing or installation equipment and important work documents. Zarges K420 Boxes keep case contents safe, clean and protected.
These aluminum shipping cases feature a lid with stainless steel hinge and all-around seal, ergonomic heavy-duty sprung drop handles, profile-section joints fully welded and corner beads for additional stability.
This aluminum shipping case is part of the Allcases Zarges aluminum case product line.
Product
Product Number
Internal Dimension