SKB Roto-X Series Cases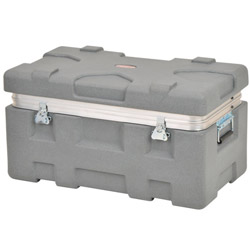 SKB Roto-X Series Cases are rotationally molded for maximum strength and impact resistance.
These cases stack securely for efficient transport and storage. SKB Roto-X Case feature spring loaded lifting handles and heavy-duty twist latches that accommodate padlocks.
As an Advanced Case Center and Custom Foam Specialist, Allcases can provide SKB Roto-X Series cases for any specified use and configuration.
Product
Product Number
Internal Dimension
SKB Roto-X 5026-16 Case

RESK-3SKB-X5026-16

50.00″L x 26.00″W x 16.00″H

View